Wicklow & Bray Estate Agent, REA Forkin launch new website
10th September 2021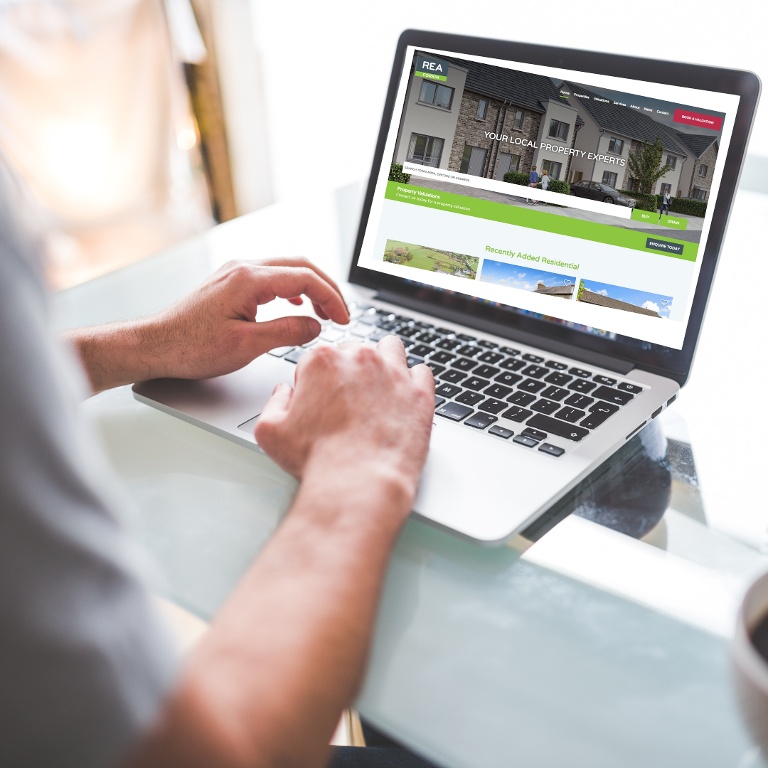 We are delighted to launch our brand new website www.reaforkin.ie.
As a leading estate agent in Wicklow, we want our customers to have the highest standard of user experience. Our team has worked hard to deliver a new website that is more user friendly and easy to navigate when browsing our properties.
Our new search bar allows our clientele to browse per location, area or town. Therefore making it easily accessible for our current and prospective clients to search for residential or commercial properties.
The new website provides more insight into our company's services such as residential & commercial sales, property rental, management services and free valuation services. Find out more about our services here.
New additional features include:
New Homes section, making it easier for customers to browse our new homes on the market such as Tinakilly Park . Make sure you keep an eye out on this page for more updates coming soon.
Within our new search bar you will see a draw feature, this allows you to draw your own personalized search on the map. Once you draw the area you are interested in, you can then save your search and you will be notified when a property comes available on the market in that particular area.
The online auction platform allows potential buyers to bid online, creating a more competitive bidding strategy for your property.


Learn more about our unrivalled depth of market knowledge with over 50 years experience in the property market. Click here to find out more.
We aspire to provide our clients with the most accurate, up-to-date information. Our team is here to help you along the way with our expertise in commercial and residential services, valuations and rental management.
Thinking of selling your property? Contact us today for a free valuation. www.reaforkin.ie/contact